Splitgate greeted the start of the Season 2 of the beta with a spectacular trailer launch and lots of details on the fun free-to-play shooter, currently available on PC, PS4 and Xbox One.
After the convincing Season 1, Splitgate therefore renews its experience and takes a decisive step towards the quality standards of triple A productions, redesigning the progression and matchmaking system, but also introducing three new modesa remastered map (Abyss) and a new Battle Pass.
With the game already boasting twenty modes, Season 2 brings the total to twenty-three by adding Juggernaut, Hotzone and Lockdown. "Juggernaut empowers a player in a random match, pitting him against everyone else in a real survival match," reads the press release.
"Hotzone pushes players to play aggressively and maintain a neutral zone for 30 seconds to score points. Finally, Lockdown introduces a twist to Domination, instructing teams in control of three separate zones to score a single point before moving on. in different areas. "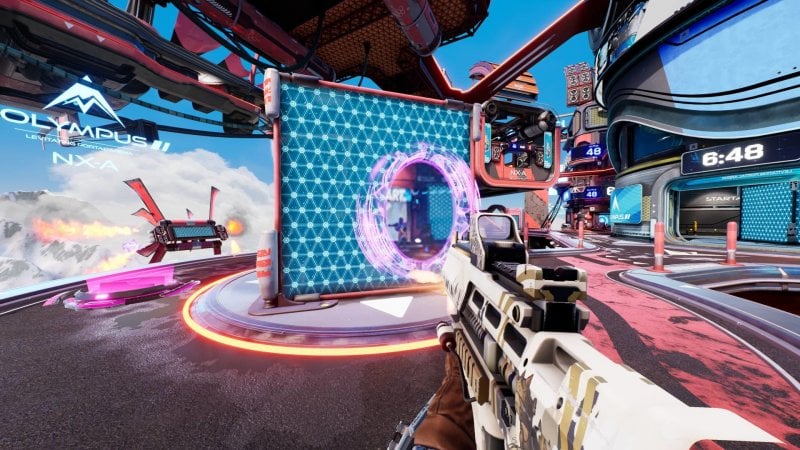 As they battle in these three adrenaline-pumping new game modes, players will experience Splitgate's revamped progression system. Over the course of 100 levels, players will earn significant rewards for their characters, and once that limit is reached, they will advance to a new level: Pro 1, which offers another 100 levels of enticing rewards. With all-new iconic badges, players will be able to show off the latest challenge they completed, their all-new rank, and more as they make their way to Pro level 10.
The game engine will be Splitgate's new and improved back-end server, which was rolled out last month and completes a major migration process that started 1047 last year. This update replaces Splitgate's current matchmaking system, making the process of getting players into a match faster than ever. After the launch of this update, players will also see fewer bots and opponents with similar abilities.
Additionally, there will be a reworking of one of Splitgate's classic maps: Abyss. Rebuilt from the ground up, the new version of the map maintains its classic appeal by offering players more alternatives for the portals thanks to additional placements of the same. While the more creative gamers, meanwhile, will be able to build their own maps on a brand new island, Wet Ocean, and easily share them or save their creations on the cloud.