Stardew Valley allows players to watch in-game movies by buying a ticket and perhaps inviting a friend. One fan, however, thought that the programming offered by Eric Barone lacked a masterpiece of modern cinema: Shrek. The user then solved the problem by creating a dedicated mod.
There mod by Shrek for Stardew Valley is available through NexusMods and can be used with the PC version of the game. Obviously this is not the whole movie, but just a series of low-resolution PNG images from the movie. We won't reveal the details, but be aware that Shrek's version of Stardew Valley contains a surprise.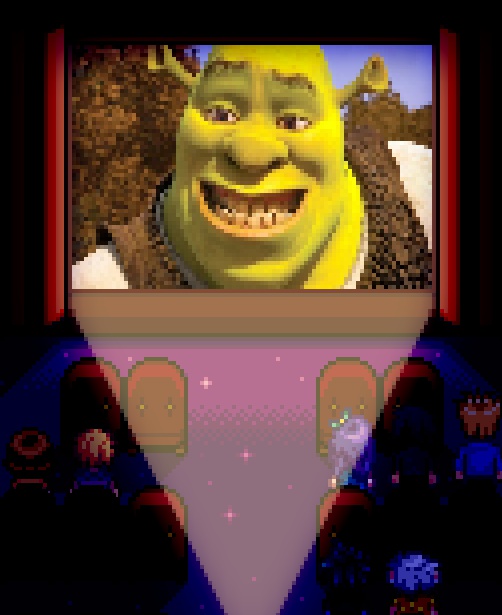 The mod it's not just a meme, mind you, because it allows you to get one hundred or two hundred friendship points with the person you invited. We don't believe there is any Stardew Valley resident who can hate Shrek.
With sales of over 20 million copies, Stardew Valley is a global success and many players will be interested in downloading this mod.