Through the GfK data, we have the opportunity to see the Top 20 best selling games in the UK – one of the largest markets in Europe – for the month of May 2022. The games for which we have only physical data are marked with an asterisk. All others on the other hand are calculated as both digital and physical data.
Lego Star Wars: The Skywalker Saga (Warner Bros)
FIFA 22 (EA)
Nintendo Switch Sports (Nintendo) *
Grand Theft Auto 5 (Rockstar)
Elden Ring (Bandai Namco)
Red Dead Redemption 2 (Rockstar)
Horizon Forbidden West (Sony)
NBA 2K22 (2K Games)
WWE 2K22 (2K Games)
Star Wars Jedi: Fallen Order (EA)
Star Wars Battlefront 2 (EA)
Sniper Elite 5 (Rebellion) *
Gran Turismo 7 (Sony)
Assassin's Creed Valhalla (Ubisoft)
Tom Clancy's The Division 2 (Ubisoft)
Sonic Mania (Sega)
Pokémon Legends: Arceus (Nintendo) *
Call of Duty: Vanguard (Activision Blizzard)
Sonic Forces (Sega)
The Sims 4 (EA)
The total sales of the month fell by 22% compared to May 2021, the month of release of Resident Evil Village. In total, 1.6 million physical and digital games were sold. Compared to April 2022, however, the decline is 32%. The best game of April 2022 was LEGO Star Wars The Skywalkers Saga, which is back in the top spot even after an 87% drop.
If we calculated only the physical sales, in the first position we would find Nintendo Switch Sports. We do not know the digital data of the latter, so it is impossible to say whether it would have become first. Looking at the known digital data, the first would be FIFA 22.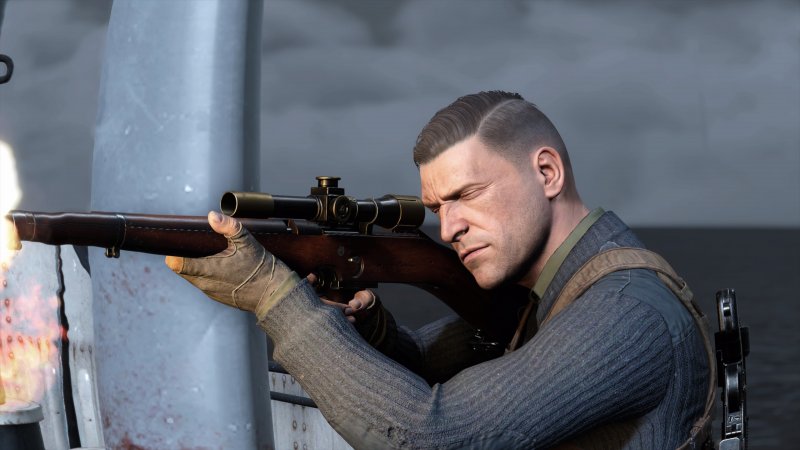 Between games released in May, the one in the highest position is Sniper Elite 5, stopped in 12th position. However, only the physical data are known, so it is a partial data.
We note, in general, that Star Wars he managed to get various positions. In addition to the aforementioned LEGO Star Wars The Saga of the Skywalkers, we see in tenth position Star Was Jedi: Fallen Order, perhaps helped by the announcement of the sequel. Star Wars Battlefront 2 also goes up, in 11th position.
Finally, here are the console sales figures for May 2022: PS5 got its best month!